Principal Message
---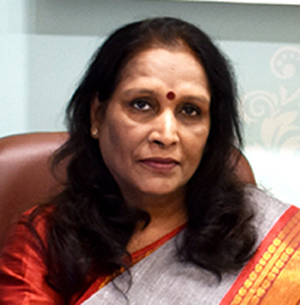 Mrs. Vijaya Singh
(Principal)
Intelligence plus character that is the goal of true education.

-Martin Luther King
As I walk down the hallways of Greenville everyday, I can hear the hum of eager minds, the shouts of excitement from the victorious athletes, the thump of dancer feet and the sound of melodious voices harmonizing. The perpetual energy, movement and enthusiasm permeate the atmosphere at Greenville. While studying at the school, the students are groomed to become confident, articulate and enlightened young citizens, ready to step into global society with dignity, honour and integrity.
Besides incorporating rigorous scholastic programmes, we seek to develop and nurture the different facets of a child. Our school is a playground where each child discovers his/her true calling and unleashes dreams and hopes for the future. An array of events and activities fill up the Greenville Calendar. Cultural Competitions, theme based assemblies, subject weeks, sports meets, guest speakers, seminars, workshops, excursions.the list is long and the enthusiasm for everything is endless. I take immense pride in acknowledging the team-work and efforts of all students and teachers.

As a school we strive to engage students and hold their attention. If a lesson is to be productive, how do we make sure the students actually absorb the topic? With this constant question in our mind we continuously upgrade our pedagogy. In a technology prevalent world today, we appeal to young minds by incorporating the same into the teaching-learning process.

Our mission is to continue to do what we have always done: develop this school and the students with integrity and values, to give our students the best opportunities and the best all-round education.

Our vision is simple, to give this country conscientious, smart and confident citizens.
---
Mrs. Vijaya Singh
(Principal)